Pricing
You can start by choosing the package that best suits your budget and then upgrade your package later.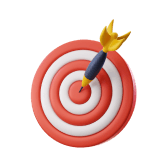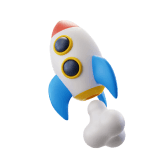 MINEXON (Monthly)
MINEXON (Lifetime)
£ 14.90 9.90
/ Per Month
£ 89.90 59.90
/ One-Time Payment
Tebex Checkout

Forum

News/Comment

Credit Feature

Cart

+40 Payment System

Inventory

User Roles

Lottery

Credit Bonus

Discount Coupon

Maintenance Mode

Support Ready Reply

Stock Feature

Ban Feature

Module Feature

Announcement Feature

Page Creation

User Messages

Send Credits

Send Gifts

Slider Feature

Live Chat

Authme Support

Discord Webhooks

Notifications

Log Feature
Discord Sync

Store

Support

Help Center

Statistics

+10 Language Support

Card Game

Chest

Bulk Discount

Gift Coupon

Backup Feature

Forgot Password

Upload Image

Chat Feature

Multi-Theme

SMTP Templates

Theme Editing

Vote Feature

Payment Panel

Reporting Feature

Server Summary

Product Ranking

Currency

Free +6 Themes

Free Technical Support

Free Installation

Free Web Hosting
+1000 game servers worldwide use MINEXON...
Frequently Asked Questions (FAQs)
We have answered the most frequently asked questions for you.
Get Support
It is an e-commerce software that helps Minecraft server administrators to simplify their work.
In case of any problem related to the software, you can contact us directly via our community server or email to get personalized support. With a solution-oriented approach, Minexon provides you with the fastest support service.
You can install the software automatically by choosing the free hosting and free installation options when purchasing the license. Alternatively, you can install the software on your own web hosting by watching our training videos. If you have any questions during the installation, you can contact us for support.
You can change the domain name associated with your license for free. You can do this automatically on the Edit page under My Account -> My Licenses.
You can extend the duration of your monthly license by making a payment on the Payment page under My Account -> My Licenses.
You can upgrade your monthly license to a lifetime license on the Upgrade page under My Account -> My Licenses. You won't lose any data in the process.